Sign in
Please enter your email and password below to access your account.
A Dreamer's tale
Mixing hand-drawn patterns with muted hues, 2018 Dreamer´s tale campaign explores the ultimate juxtaposition of modern-day concept design. Each piece translates grown-up silhouettes into a Mini Me form, allowing the MIPOUNET child to discover their own sense of personal style, without compromising on practicality.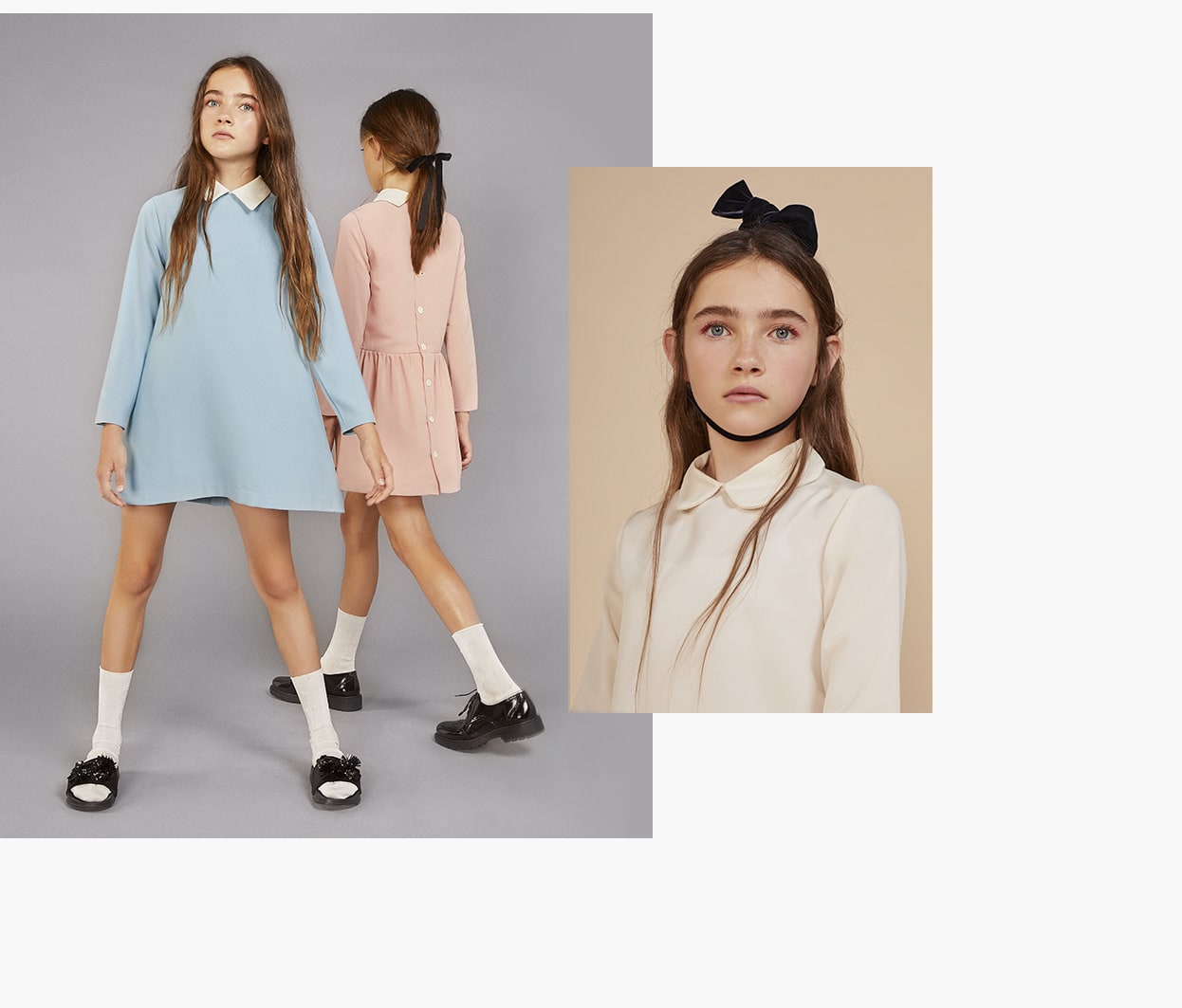 Harnessing the unmistakeable charm and elegance of the latest trends, soft cottons, crepes and wool mix fabrics define the brand's first steps into relaxed, everyday tailoring. Each fabric has been carefully selected to bring the collection a refined and premium edge, translating the unmistakable luxurious quality of designer ready-to-wear pieces to the eye level of children. Bold geometric motifs are packed full of personality across relaxed jumpers, whilst simple line prints playfully breathe new life into mod poplin shirts and voluminous skirts.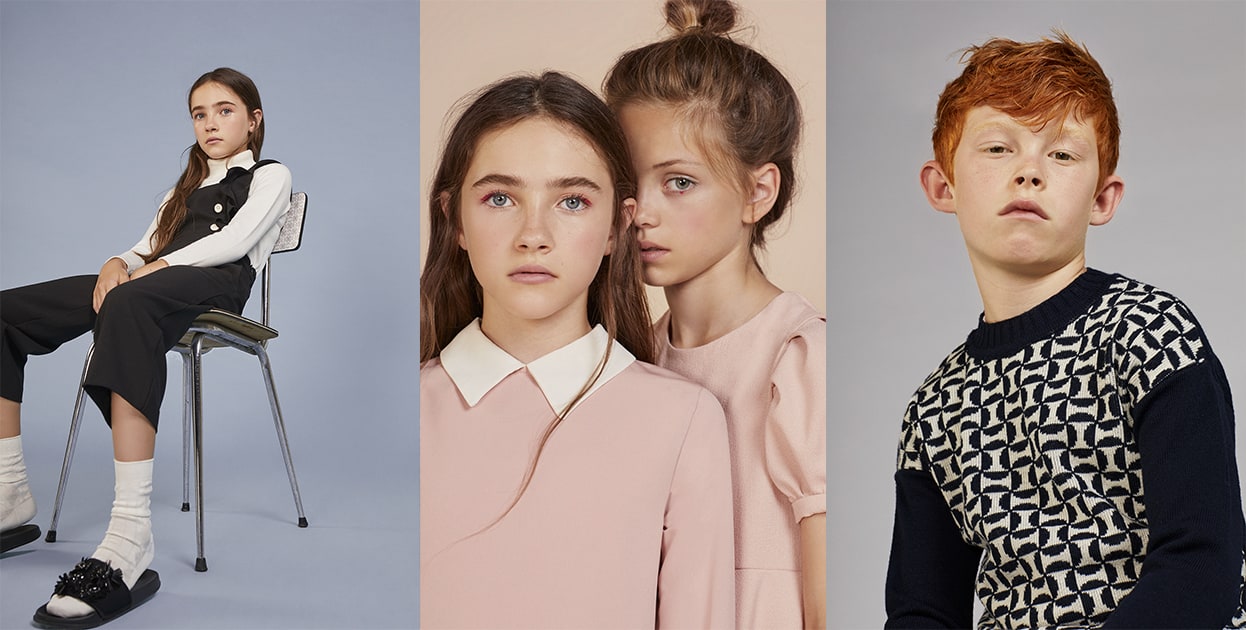 The selection of clean-cut essentials lend themselves to simple layering, creating a still life in movement. Criss-cross pinafore dresses and ruffled jumpsuits cocoon cloud-collared blouses, as slouchy duffel coats bring a laid-back contrast to crisp blue shirts. Establishing the beginnings of a timeless vision, such unique combinations create a sort of chic uniform to customise and personalise into one's own reality. With each new combination, the children go beyond the passing fashions to discover their inner creativity and become trendsetters in their own right, showcasing personal character to reinvent their own wardrobes with a modern edge.